For a full list of publications and working papers, see my CV.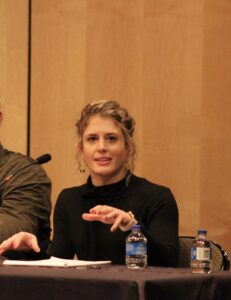 Publications
How the Tea Party Captured the GOP: Insurgent Factions in American Politics (University of Chicago Press, forthcoming August 2020).
"Trump-ing Foreign Affairs: Status Threat and Foreign Policy Preferences on the Right." Rachel Blum and Christopher Parker. Perspectives on Politics 17, no. 3 (September 2019): 737-755. (Replication files)
"Student-Run Exit Polls 101." Croco, Sarah E., Elizabeth Suhay, Rachel Blum, Lilliana Mason, Hans Noel, Jonathan Ladd, and Michael A. Bailey. PS: Political Science & Politics 52, no. 2 (2019): 361–66. doi:10.1017/S1049096518002330.